Jerry's Ford appreciates the dedication and service of our Military personnel and there families.  
 Ford Military Appreciation Cash is exclusively for members of the following:
Eligible Customers:
* Active Military Personnel in the Army, Navy, Air Force, Marines, Coast Guard, National Guard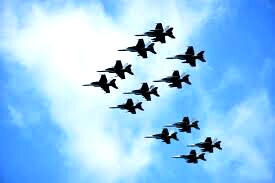 * Reservists serving on Active Duty and members of the Delayed Entry/Enlistment Program (DEP)
* Veterans within 2 years of separation, who are residents of the United States.
* Retirees

* Spouse/Surviving Spouse and other household members
To claim your Military incentive, please go to the link below to confirm eligibility.  Once you complete this process you will be provided with a certificate number. Please bring this certificate number with you.